More than a Sketchbook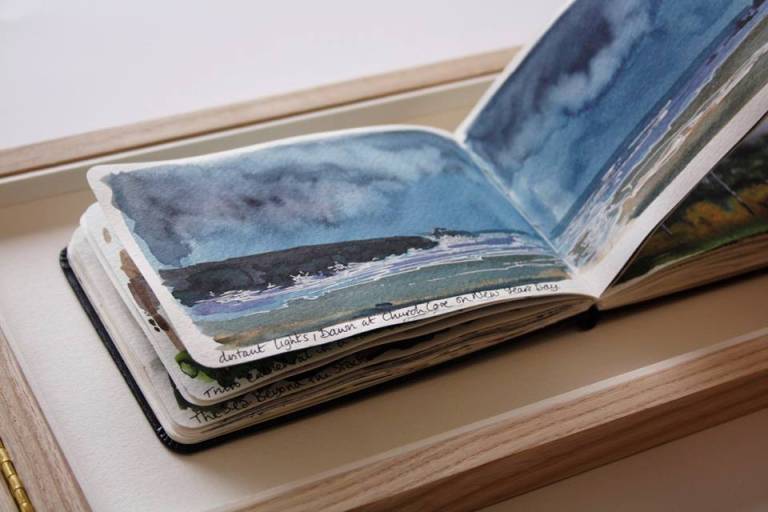 Moleskine sketchbooks of 29 watercolour paintings.  Framed in a specially designed opening frame, enabling the pages to be turned and displayed individually. A truly interactive artwork.  Sketchbooks of your home and garden can be commissioned. Email for details.
Click on individual sketchbooks for details, once you are in, click further for an image slideshow.